Made by Hand: Pretty Ewe
I realize I'm procrastinating on showing you not one, but TWO Clementine Celebrations, AND my new craft space, but I need to get the Made by Hand Show and all its yummy handmade goodness out of my system first.

I have to show you the best thing since baby shoes.




Even teenier keychain socks by Pretty Ewe.


When I saw these at the Made by Hand Show I got uncomfortably maternal and "awwwwwww"d for far too long. But how could I not? They're completely adorable!
If you know anyone with a baby on the way this Christmas, these cuties are an adorable idea for a stocking stuffer...or even to hang up beside the mother-to-be's stocking as a pre-baby's-first-Christmas stocking! Check out the
Pretty Ewe Etsy shop
for more cozy knitty goodness, too. Like
these uber sweet baby booties
: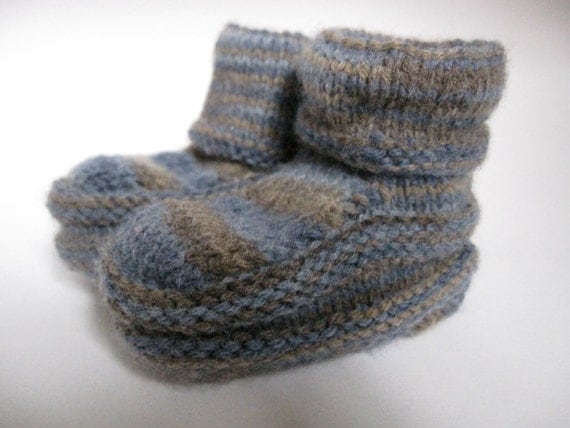 I'm definitely not in baby-mode myself, but omigosh does this shop make me want to spoil those who are!
Love, Clementine