Halloween's Over.... Now what?

I love autumn....usually. This year has been so cold, windy, and wet, there hasn't been much to love.

Usually, I make a few batches of autumn cozies to celebrate fall and then prep for Halloween. Once Halloween is over, it's time to prep for December birthdays and Christmas festivities. But that doesn't leave a whole lot of time to appreciate autumn. It's almost like once Halloween is over, the mind switches to winter mode. It skips November in all it's fall glory. That simply won't do this year.

I'm not about to go throwing a huge Fall Ball to celebrate my favourite season, but there are a few tweaks to the everyday routine that will help bring out the best of what's left.

There are still lots of tasty recipes to make with all those fall pumpkins (that is, of course, if you didn't carve 'em all up for Halloween). Cooking with pumpkin is a healthy way to maintain the fall vibe, but squash (like in autumn cozies ) works just as well. This sexy little brunch number from the Post Punk Kitchen is not only a unique way to cook with pumpkin, but its also a scrumptious cure for the autumn blues.


Another extra simple way to up the "yay" factor of fall is to bring the scents of fall into your home. My favourite way to do this is to swap out my usual shower products with fall scents. Nothing is better than a hot shower infused with yummy cinnamon goodness to liven up your senses.
My go-to source for delicious seasonal suds is
Soap Utopia
. I met the owner at the
Made by Hand Show last year
, and stocked up on lipbalms and shea soaps. The shop name is definitely not a misnomer, the soaps are surreal. The photo above is a shot of my latest order of soaps and balms, tied up in extra sweet packaging. The soaps are Canadian made with all natural ingredients, and they smell fantastic. I'm a big fan of Cinnamon Orange for me, and love the Muskoka Boathouse for the Mister.
Check out their store
for more yummy scents.
Want something even more effortless? Try these on for size.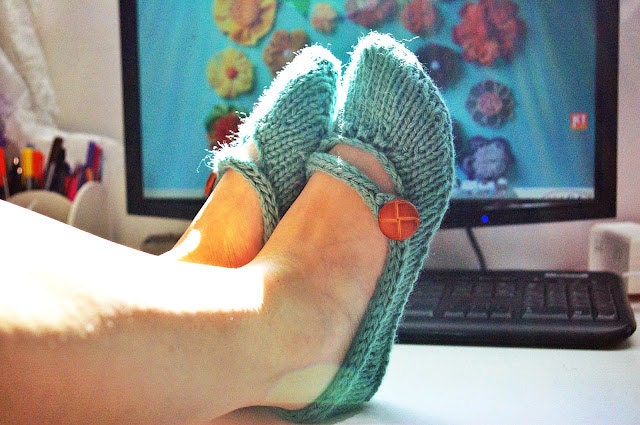 Handmade by Canadian Etsy seller
Rural Knitter Knits
, these slippers are uber cute, and the colours and coziness scream fall. Slip something as cute as these on after a long fall day, and your season will never end.
Happy Friday!
Love, Clementine