Friday I'm in Love: Bones Nelson
If you
follow me on Instagram
, you know that I am hella in love with Mexican folk art and Dia de Muertos culture overall. My fella brought sugar skulls in to my life, and from there an obsession began. An obsession with incredible food and vacation ideas. In other words, an obsession with no downside.
The awesome sugar skull clock I had made for #dougalove's bday present. This baby is beautiful.
While planning the perfect
Dia de Muertos birthday dinner
(details coming soon!), I stumbled upon an awesome Etsy shop with Rockabilly Dia de Muertos style art. The store/artist goes by the name
Bones Nelson
and totally rocks my world.
The style is vivid and unique, and the characters/stories the pictures tell are fascinating. There is a wonderful blend of colour, culture and cuteness that I absolutely can't get enough of.
Halloween is still two weeks away, so if you order asap it might not be too late to get your hands on some of this awesome art to have a classy Dia de Muertos celebration of your own.
Here are a few of the beauties I have my eye on: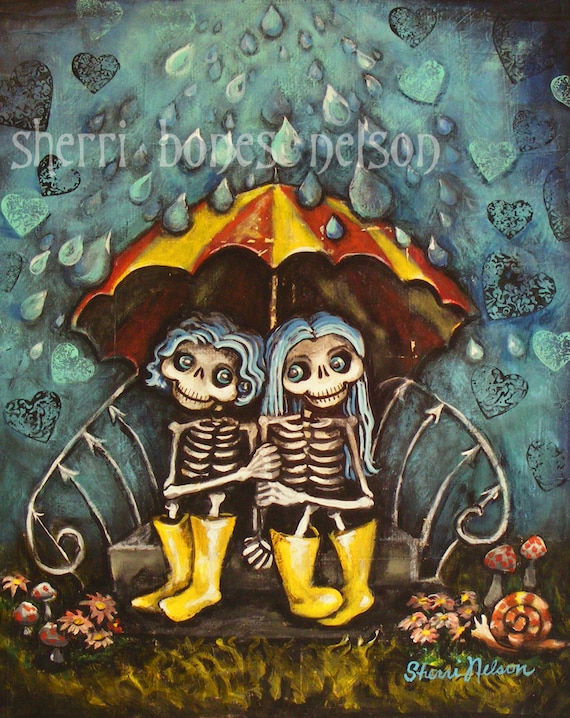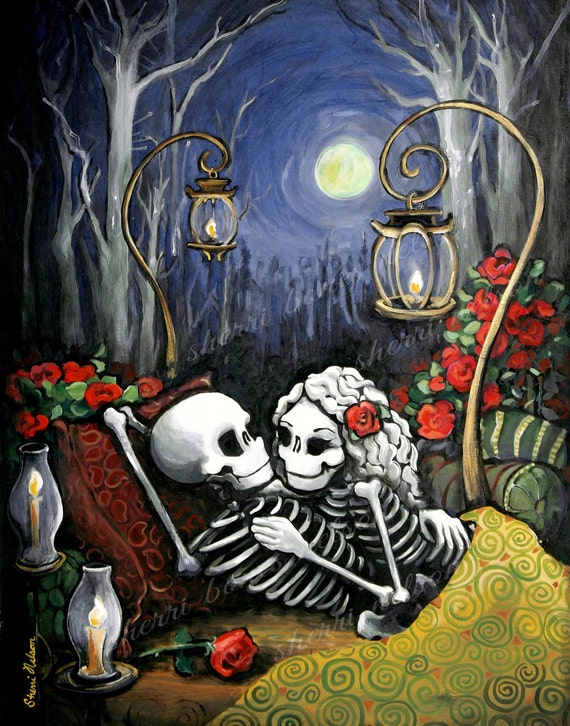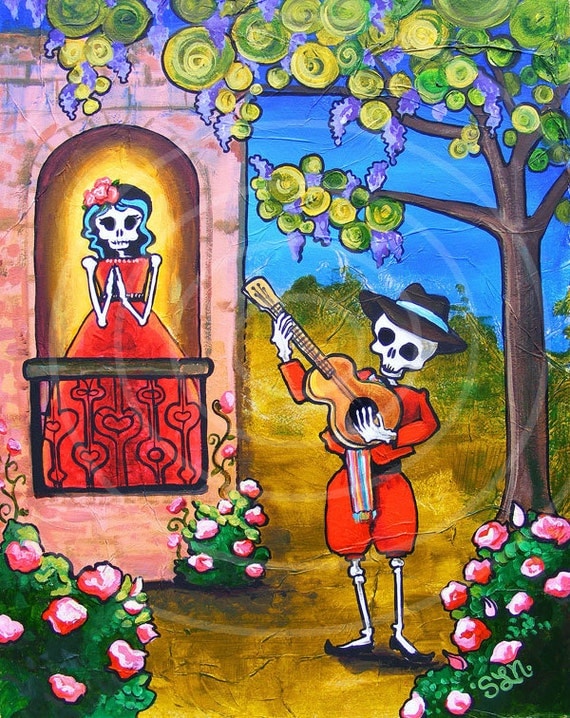 Check out the Bones Nelson shop here:
bonesnelson.etsy.com
and follow the artist on Twitter here:
@nelsonfineart
Happy Friday!